I can't go without my coffee - and, I can't stop making coffee cup cuffs! I've done them in knit and crochet - but, still, my favorite are sewn/quilted. Today, I decided to make a couple more (maybe for gifts - maybe for myself - maybe for
etsy
- who knows). At any rate, I love how they came out.
The first is also freezer stenciled. I stenciled a treble clef on it in purple.
The second is actually my favorite. It has a different lining fabric. I love the contrast of the black and pink (sorry, I know the pictures aren't the greatest.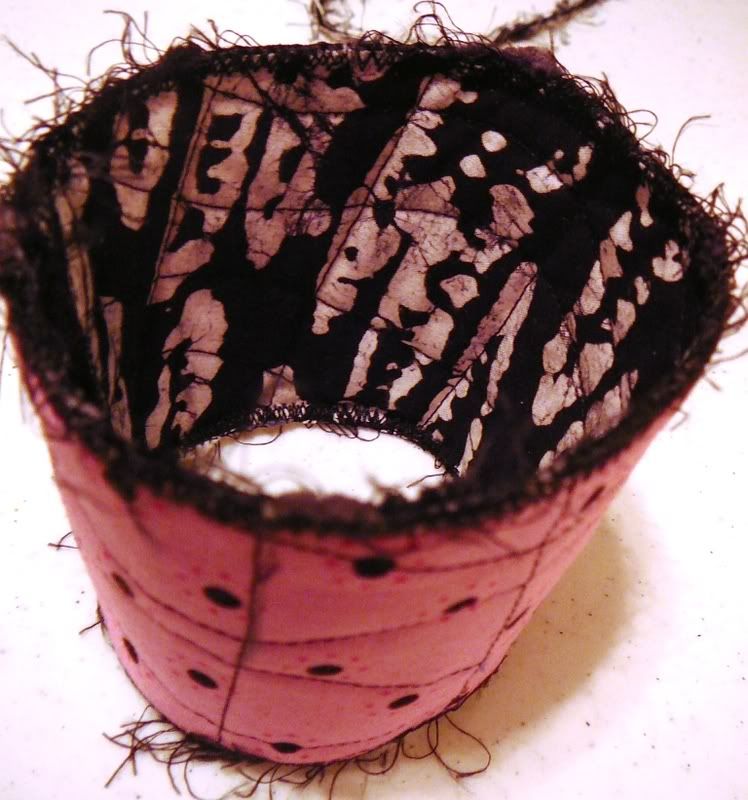 Both have a fun fir type yarn couched onto the edging to finish them off. I think that they turned out pretty cute.